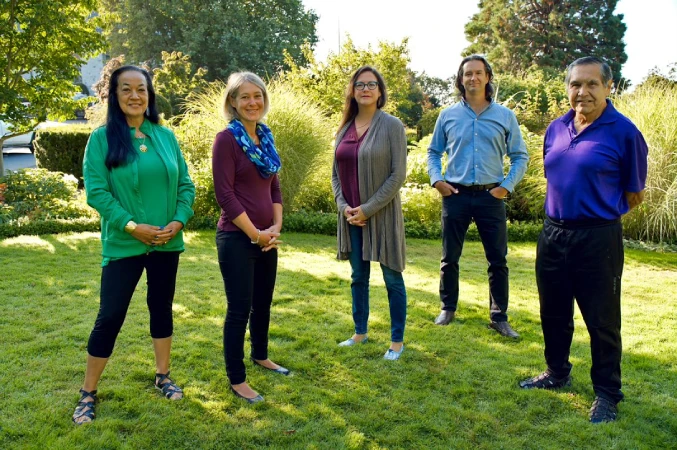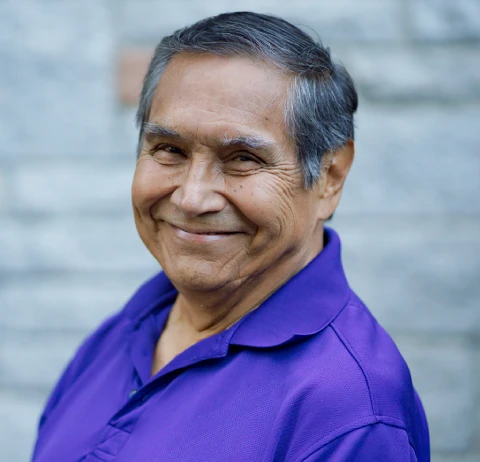 Born in 1946, Alex is a proud member of the Musgamagw Dzawada'enuxw First Nations in Kingcome Inlet. At age seven, he was taken away from family and community and became a seven-year product and survivor of St. Michaels Residential School in Alert Bay. Today, he maintains a strong family foundation with his wife Nella, daughter Natasha, grandsons Gigalis and Braden and great-grandson Marcus. His strong cultural background has been reinforced through his father Henry Nelson's Chieftainship and by the Nelsons' past four Potlatches. Alex is also a Hamatsa Cedar Man Dancer.
Alex holds a Bachelor of Arts Degree in Leisure Studies from the University of Victoria. He is an Elder and Senior Advisor to the Indigenous Sport, Physical Activity and Recreation Council, and helped create the then-Aboriginal Sport, Recreation and Physical Activity Strategy for BC (the first strategy of its kind in Canada). Alex continues his work with youth through the T-birds youth soccer program.
Past Executive Director of the Victoria Native Friendship Centre, Alex is a founder of the Aboriginal Sports & Recreation Association of BC. He is also a founder of the National Aboriginal Sports Circle and was the first Chair and three-time President of the North American Indigenous Games (NAIG) Council. He has served as Aboriginal Team BC Chef de Mission for the 1993 and 1995 North American Indigenous Games, Board Member of the Native Participation Committee for the 1994 Commonwealth Games and member of the Minister's Sport & Recreation Advisory Council of BC. One of his greatest and proudest achievements was helping organize the 1997 NAIG in Victoria which drew over 5,000 athletes, 3,000 cultural performers and 2,500 volunteers on a budget of only $2.5 million!
Alex is humbled and honoured to have been inducted into the Victoria Sports Hall of Fame, then the BC Sports Hall of Fame. He received a UVIC distinguished Alumni award in 2019.
Alex knows that connection, ceremony and a sense of belonging are important to children so he has dedicated his life to helping youth as a founder of the Kwaguilth Urban Suicide Prevention & Intervention Group, where he has conducted community and self-help suicide prevention workshops for 18 years. He also lectures on Indigenous issues to universities, high schools, government bodies, communities and at various conferences. He is long-time event facilitator and Emcee a founding member of the Called to Action Collaborative.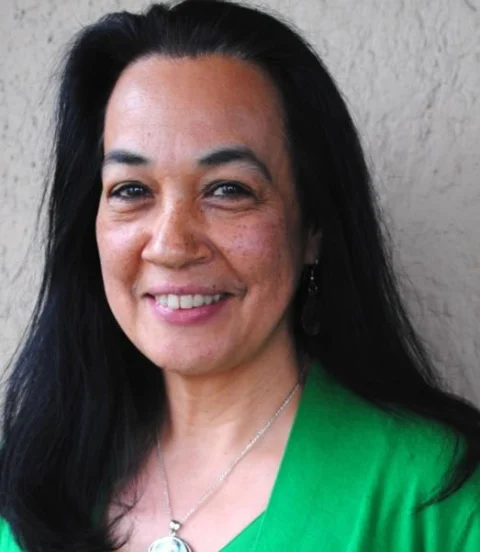 Nella Nelson is originally from the N'amgis Nation of Alert Bay and married into the Musgamagw Dzawada'enuwx Nation. She is a mother, grandmother and great-grandmother. Nella and her husband, Alex, have also cared for 34 First Nations young people from their home communities.
Nella worked for the Greater Victoria School District for 39 years and retired in 2018. She was a high school history teacher and counsellor for 10 years and was the district administrator for the Aboriginal Nations Education Division, a position she held for 29 years prior to her retirement. She has also taught as a sessional instructor in the University of Victoria School of Social Work, and currently is a guest lecturer for the UVic Faculty of Education. She received a UVIC distinguished Alumni award in 2019.
Nella is a very active member in the Indigenous community. She served on the Camosun College Board of Governors from 1995-2001, and has been Chair of the Camosun College First Nations Advisory Board for 30 years. She is a Board Member of the M'akola Housing Societies, and the M'is kow'a ao Development Corporation. She is a board/advisory member of the University of Victoria Faculty of Education Advisory and Masters of Aboriginal Counselling Program Advisory. Nella completed terms as a board member of the B.C. Children's Commission Multi-Disciplinary Team, the B.C. Human Rights First Nations Advisory, Greater Victoria Police Diversity Team, Sexually Exploited Youth Committee for the Capital Regional District and Hulitan Social Services.
She served for five years as President of Surrounded by Cedar Child & Family Services. She has served as a member of the Ministry of Education Provincial Audit Program Advisory Committee, Ministry of Education Elders & Knowledge Keepers Advisory, the University of Victoria Office of Community-Based Research Steering Committee, the Provincial Representative Advisory Committee on Children & Youth with Special Needs with the Representative for Children and Youth, the Aboriginal Early Intervention Local Advisory Committee and Success by Six Provincial Board Member.
Nella was seconded by the Ministry of Education to work on the curriculum teams that developed the First Nations Studies Framework for the province. In addition, Nella coauthored "A Framework for Developing First Nations Curriculums", "A Response to the Celebration of 50 Years of Human Rights in Canada." [Legislated Discrimination in Canada] and Welcome, Friends and Relatives, to our Bighouse: Volume 1, Kwakwak'wakw Potlatch. Nella continues to be involved in a range of cross-cultural learning initiatives including through the Called to Action Collaborative.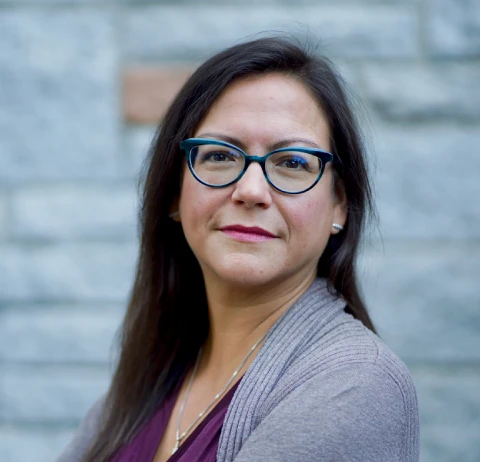 Tanya is Teme-Augama Anishnabai on her father's side and her community is Bear Island Reserve in Ontario, a water access only community. She is also French Canadian from the Ottawa Valley on her mother's side. She acknowledges and embraces both sides of her culture and has made efforts to learn both the Anishnabai and French languages.
Tanya moved to BC to further her education while also continuing her career with the Friendship Centre Movement, which dates back to 2001. She currently works for the Victoria Native Friendship Centre as the Director of Management Supports, a position that supports research, reconciliation, partnerships, and education efforts of the Friendship Centre. She has also held positions at the provincial and national level of the Friendship Centre Movement. In her consulting role, Tanya's most recent work has centred around the topics of Reconciliation, TRC Calls to Action, UNDRIP and financial literacy.
Tanya graduated from the University of Victoria with a B.A. in Fine Arts focused in Creative Writing and attended the Banff Arts Centre in the Aboriginal Emerging Artists Program. She can often be found sharing her stories at local public readings. Tanya also holds a double Humanities B.A. in Native Studies and Law & Justice from Laurentian University in Sudbury, ON.
Tanya is married to a Gitxsan man and they have two small children, a girl and a boy.​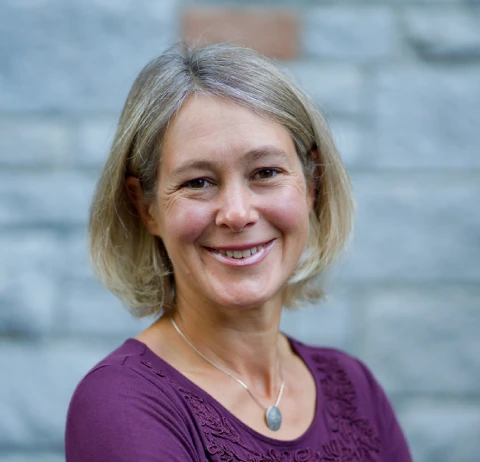 Rachel Mason is of Eastern-European Jewish and English ancestry. She lives on the territory of the Lekwungen-speaking peoples in Victoria, B.C. Rachel is grateful to be the mother of four children and to spend time with her friends and family at beaches, mountains, and lakes in this beautiful land. Rachel is a facilitator, educator, planner, and writer. 
She holds a Master's in Education and specializes in creating learning resources that offer opportunities for personal growth, inquiry-based learning, and cross-cultural understanding. She enjoys facilitating dialogue to help groups explore their values and meet their goals. She supports organizations with all levels of planning, including strategic planning, operational planning, and monitoring and evaluation. She is sought out for her organizational skills, helping clients to streamline, coordinate, and execute complex initiatives. 
Rachel's work is grounded in her commitment to social justice and anti-racism. She is passionate about learning that creates opportunities for transformative change – personal, organizational, and societal. She believes that individual and organizational learning can bring about meaningful change to support justice, equity, and respect. Rachel has been privileged to work closely with Indigenous people and organizations since 2002. As a non-Indigenous person doing this work, she sees her role as contributing to Indigenous leadership and decision-making through facilitation, coordination, mentorship, and cross-cultural learning. 
Rachel works closely with a strong network of Indigenous consultants, Elders, and Knowledge Keepers, and she seeks opportunities to create employment and partnership roles for Indigenous consultants through Arrive Consulting. Read more about Rachel by viewing her resumé.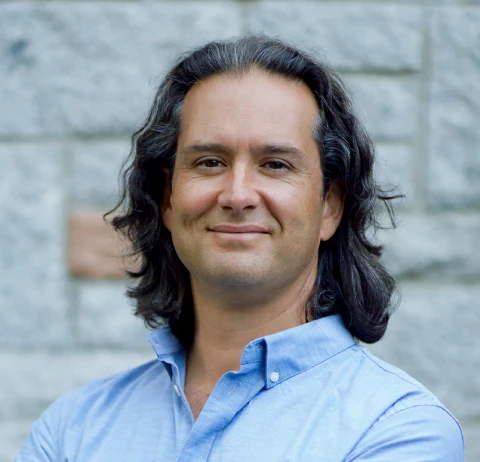 Sebastian is a visitor to the coast, with French Canadian, Spanish and Irish ancestry. He brings experience gained working across Canada in various sectors including:
Working for non-profits and Indigenous community service organizations
Public sector clients at the federal, provincial/territorial, and municipal levels
Serving the private sector and Crown corporations
Sebastian has a background in law and a passion for people. He has dedicated his energies and relationship building to engagement of Indigenous communities across BC, Alberta and the Northwest territories. His skills include facilitation, community engagement, research and writing, curriculum development and project management.
We are a collaborative network of independent contractors and consulting companies. Our network includes independent Indigenous contractors and Elders, as well as
Arrive Consulting and Roundtable Consulting.
If you have experience developing or delivering Indigenous cultural-safety training and you think your values and beliefs align with ours, contact us. We are open to partnerships with skilled facilitators who can lead group dialogue on sensitive issues in a caring and supportive way. We are also open to mentoring youth facilitators who would like to grow their involvement in this space.